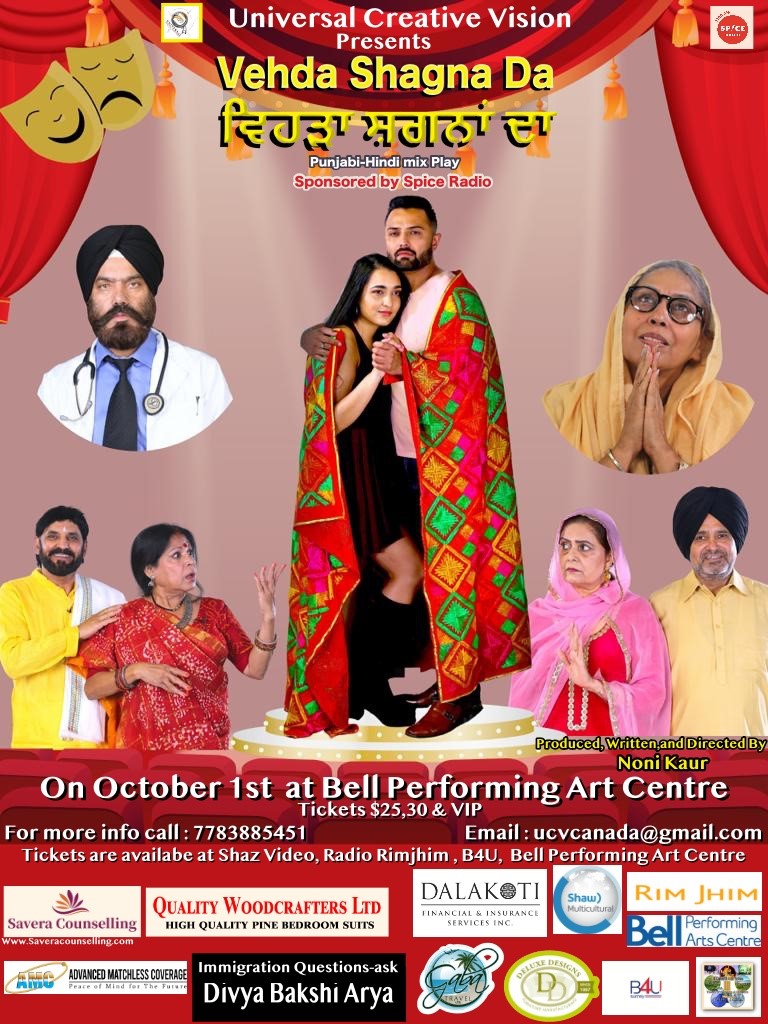 Vehda Shagna Da" 
HINDI – PUNJABI MIX      Romantic COMEDY PLAY
"Vehda Shagna Da" is a story of star-crossed lovers from separate cultures. As they explore their relationship with each other and family, they understand their shared cultural values and how we are not as different as they may seem. This heart-touching yet funny play will debut Sunday, October 1, 2023, at 7 p.m. at the Bell Performing Arts Center. 
Please be advised: Any Public Health Orders in place on the day of the event will need to be adhered to.
There are no refunds or exchanges on tickets. (If the performance is rescheduled due to a Provincial Health order, tickets will be valid for the rescheduled date or refunded at the discretion of the promoter.)
All patrons over the age of 1 year old must have a ticket in order to enter the auditorium.