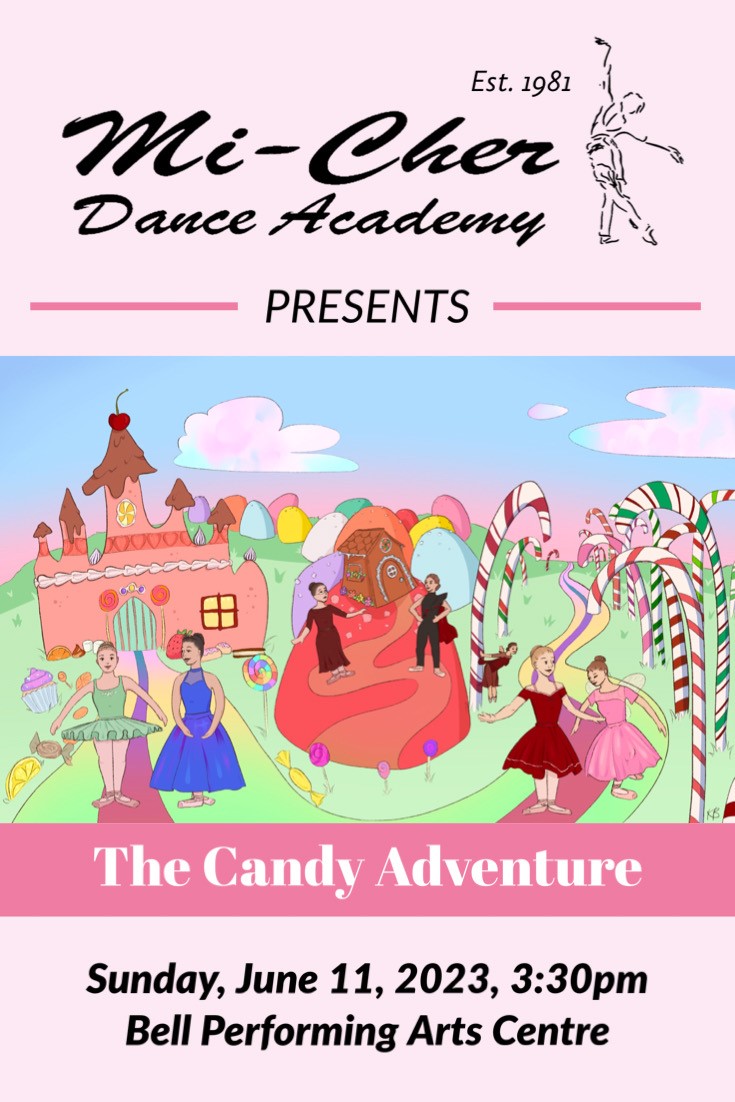 Mi-Cher Dance Academy presents: The Candy Adventure. From age 3-18, every student has a part to tell in this storybook coming to life.  One special day, while gathering around to hear the storyteller read the The Candy Adventure book, the children are excited to suddenly hop into the storybook.   While exploring their way through the story, the storyteller and children visit a candy cane forest, full of sugar fairies and cardinals.  They visit Grandma Ginger's house on gumdrop mountain, excited to see that Grandma Ginger baked giant gingerbread cookies and cupcakes. They quickly hide as a chocolate avalanche sweeps in Lord Liquorice, who wants to get rid of all the other candy.  The Ginga Ninjas save the day, and the sun shines again as the children journey to the candy castle for a candy celebration.  They even get to see Princess Mint and Queen Candy.  Come to our production on Sunday, June 11th at 3:30pm to join us on this dancing journey!
Please be advised: Any Public Health Orders in place on the day of the event will need to be adhered to.
There are no refunds or exchanges on tickets. (If the performance is rescheduled due to a Provincial Health order, tickets will be valid for the rescheduled date or refunded at the discretion of the promoter.)
All patrons over the age of 1 year old must have a ticket in order to enter the auditorium.