A New Year's promotion of $10 of premium seats.
Use promo code: NEWYEAR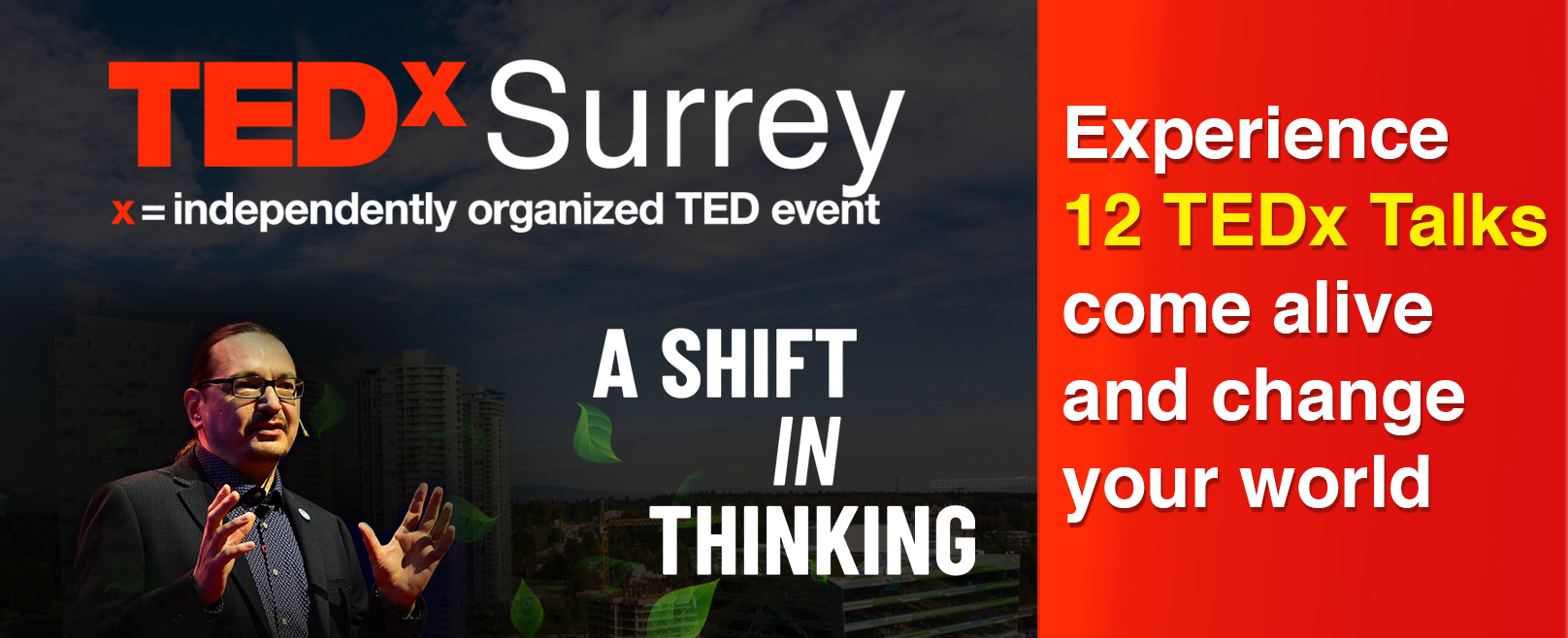 Western Canada's premier TEDx event returns, bigger and better, with its 5th blockbuster event!
Doors open at 9:00am
Marching Band at 9:25am
Event starts at 10:00am and ends at 4:00pm
'TED' is an acronym for 'Technology, Entertainment, Design' and this year, the emphasis is on 'Entertainment'. This exhilarating showcase of stimulating ideas will be packed in a day filled with entertainers and energizers keeping everyone's energy levels on 'High'.
***12 exceptional speakers each delivering their inspiring TEDx talk to shift our thinking
***Musical performers include the Victoria, BC-based band Shale, White Rock's singer-songwriter Richard Tichelman, and the irrepressible Screaming Eagles Marching Band from Abbotsford, BC.
Nothing can match the excitement of being there live!  Be surrounded by other curious change-makers, just like you, who care about their community and are eager to make things better.  It's electric!
Your event ticket also includes lunch and refreshments, multiple prize draws, lobby activities and ample opportunities to interact and exchange ideas with the speakers. 
Music, Movement, and Mind-Blowing Talks. This event will have them all.
You'll leave feeling encouraged and equipped, with your hope restored that tomorrow can and will be better. Come, join us. Our world needs its best from you!
Go to https://tedxsurrey.ca to learn more about this year's powerful speakers.
 Please be advised: Public Health Orders regarding proof of vaccination and masking may change between the time you purchase your ticket and the date of the event. Any Public Health Orders in place on the day of the event will need to be adhered to.
There are no refunds or exchanges on tickets. (If the performance is rescheduled due to a Provincial Health order, tickets will be valid for the rescheduled date or refunded at the discretion of the promoter.)
All patrons over the age of 1 year old must have a ticket in order to enter the auditorium.