TICKETS NOW ON SALE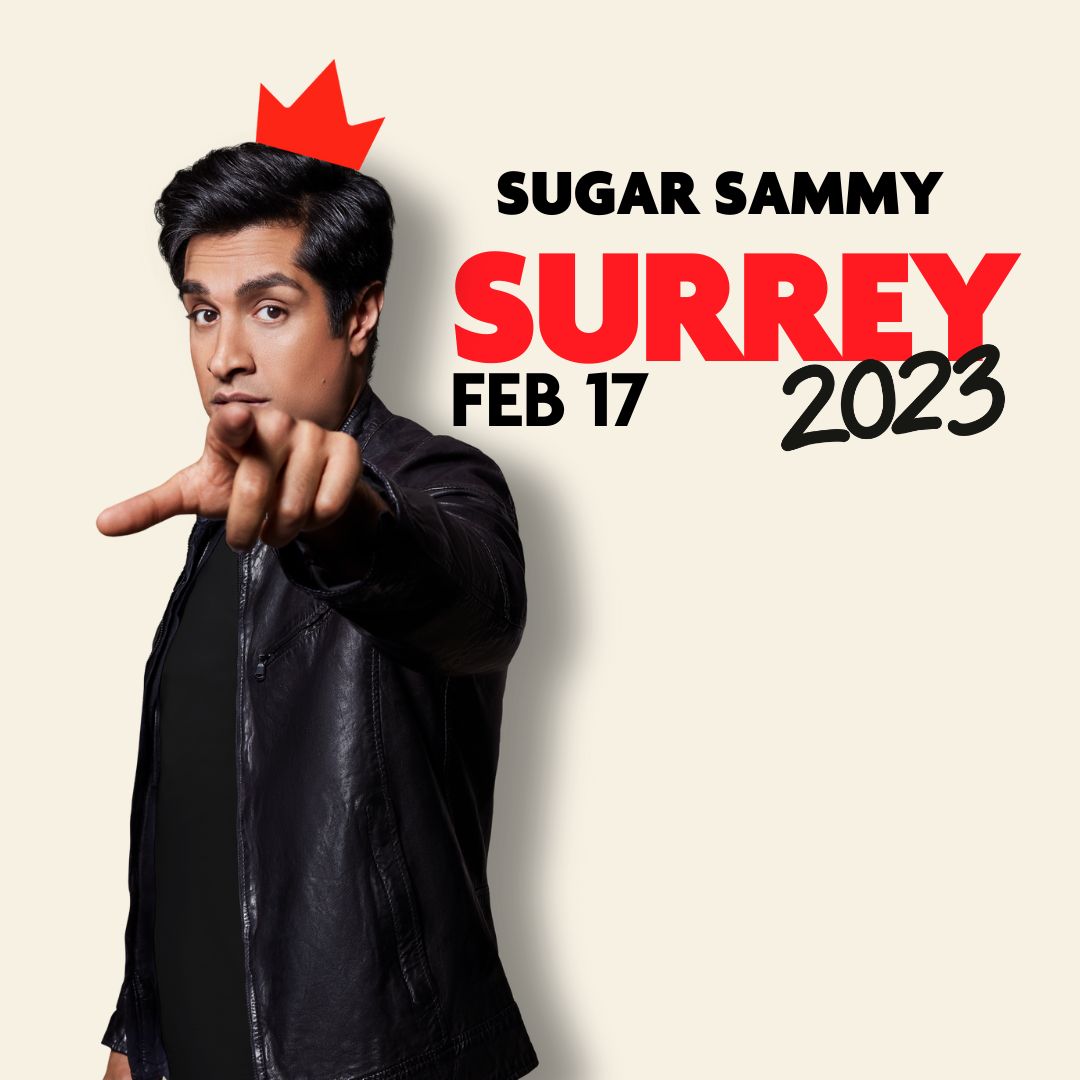 When it comes to heavy hitters in comedy, Sugar Sammy is a powerhouse. An international phenomenon, he has conquered the world of television in Canada and in France. He currently stars in the French version of America's Got Talent (La France a un incroyable talent) as one of the celebrity judges.
Now he's back, touring Canada once again.
Sugar Sammy isn't afraid to offend with his honest assessment of the state of the world. . He leaps right into the cultural divide to hit social and political themes with a combination of charm and finesse that allows him to push the envelope a little further than most.
He's performed over 1,900 shows in 32 countries, in English, French, Hindi, and Punjabi. His shows never disappoint and always provoke discussion. You can agree with him or disagree with him, but his natural instinct for comedy and what the New York Times called his "talent for provoking both laughter and outrage" will win you over every time.
"A fearless comic with a talent for provoking both laughter and outrage."
-          New York Times
"Fluent in Funny"
-          Washington Post
"Sugar Sammy is a provocateur"
-          The Guardian
"The funniest man in France is a Quebecer"
"Le plus drôle des Français est québécois"
-          GQ France
"Master of the punchline, rhythm and improv"
"Virtuose de la punchline, du rythme et de l'impro"
-          Télérama
"Comedy's new rock star"
"La nouvelle rock star de l'humour"
-         Quotidien
Please be advised: Public Health Orders regarding proof of vaccination and masking may change between the time you purchase your ticket and the date of the event. Any Public Health Orders in place on the day of the event will need to be adhered to.
There are no refunds or exchanges on tickets. (If the performance is rescheduled due to a Provincial Health order, tickets will be valid for the rescheduled date or refunded at the discretion of the promoter.)
All patrons over the age of 1 year old must have a ticket in order to enter the auditorium.