We are sorry to announce that the Murray Hatfield/Paul Romhany event has been cancelled.
We will be providing a refund at point of purchase a.s.a.p.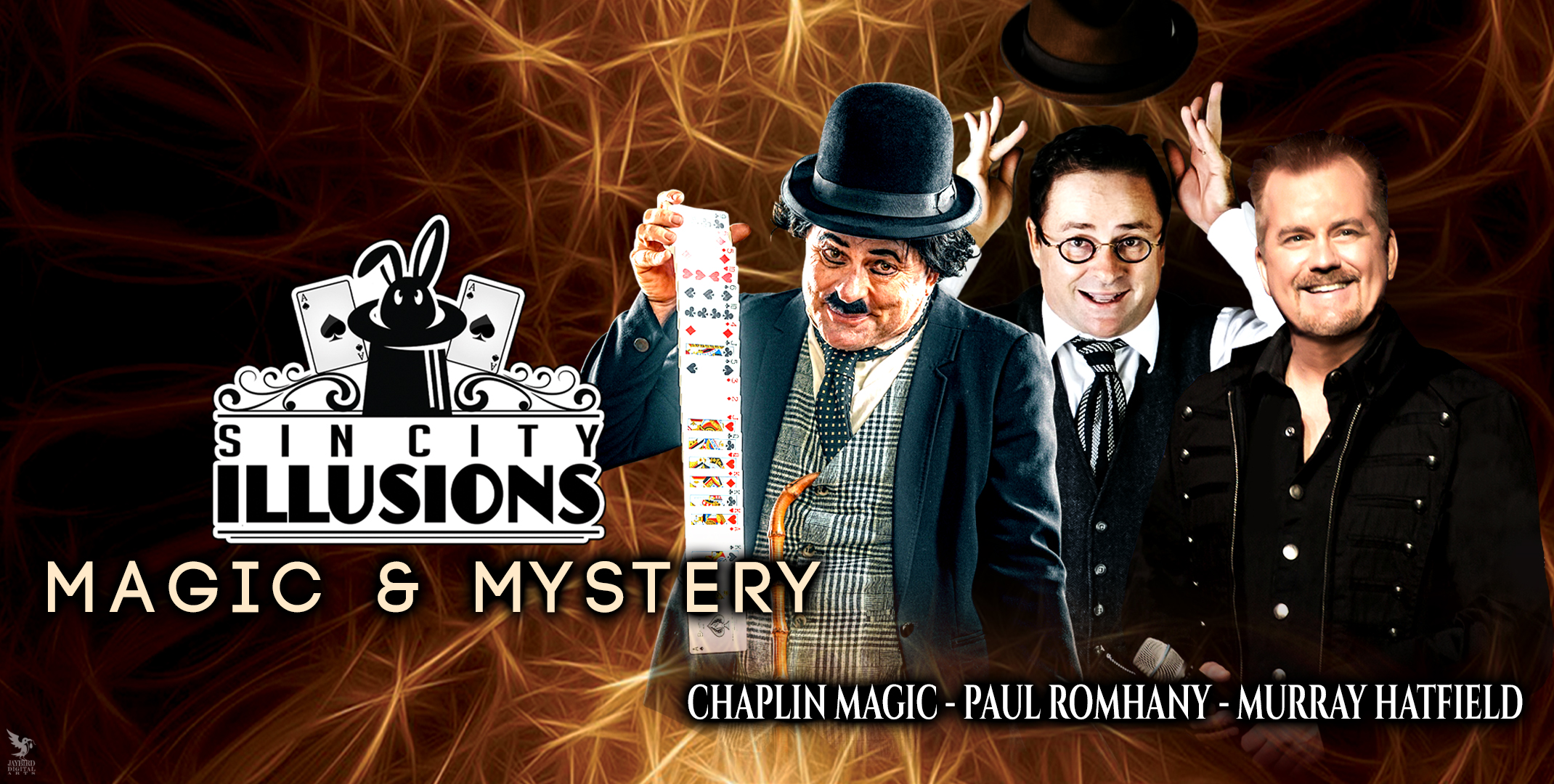 Join us for an incredible evening of magic and illusions that is fun for all ages! We're featuring two of Canada's very best magicians, and you're sure to love them! Get your tickets now for the best seat selection.
Your featured performers are:
Murray Hatfield: One of the most respected magicians in Canada, Murray was named Canada's Magician of the Year. He has performed on huge stages all over the world, on cruise ships, on CBC, and on the infamous Penn & Teller show. His show includes jaw-dropping illusions, incredible escapes, and a whole lot of fun!
Paul Romhany: A truly world-class magician, Paul has performed in over 120 countries for large theatres, luxury cruise ships, and Fortune 500 companies. He is a creator of magic, and is the editor of Vanish magazine, the world's largest magazine for magicians. His creativity and imagination will show you magic like you've never seen before.
Chaplin Magic: Considered the world's premiere Chaplin magic act, Paul Romhany transforms himself into Charlie Chaplin and performs one of the most entertaining and original magic acts you'll ever see. It's like a silent movie coming to life, mixed in with a whole of of amazing magic!
See you there!
Please be advised: Any Public Health Orders in place on the day of the event will need to be adhered to.
There are no refunds or exchanges on tickets. (If the performance is rescheduled due to a Provincial Health order, tickets will be valid for the rescheduled date or refunded at the discretion of the promoter.)
All patrons over the age of 1 year old must have a ticket in order to enter the auditorium.