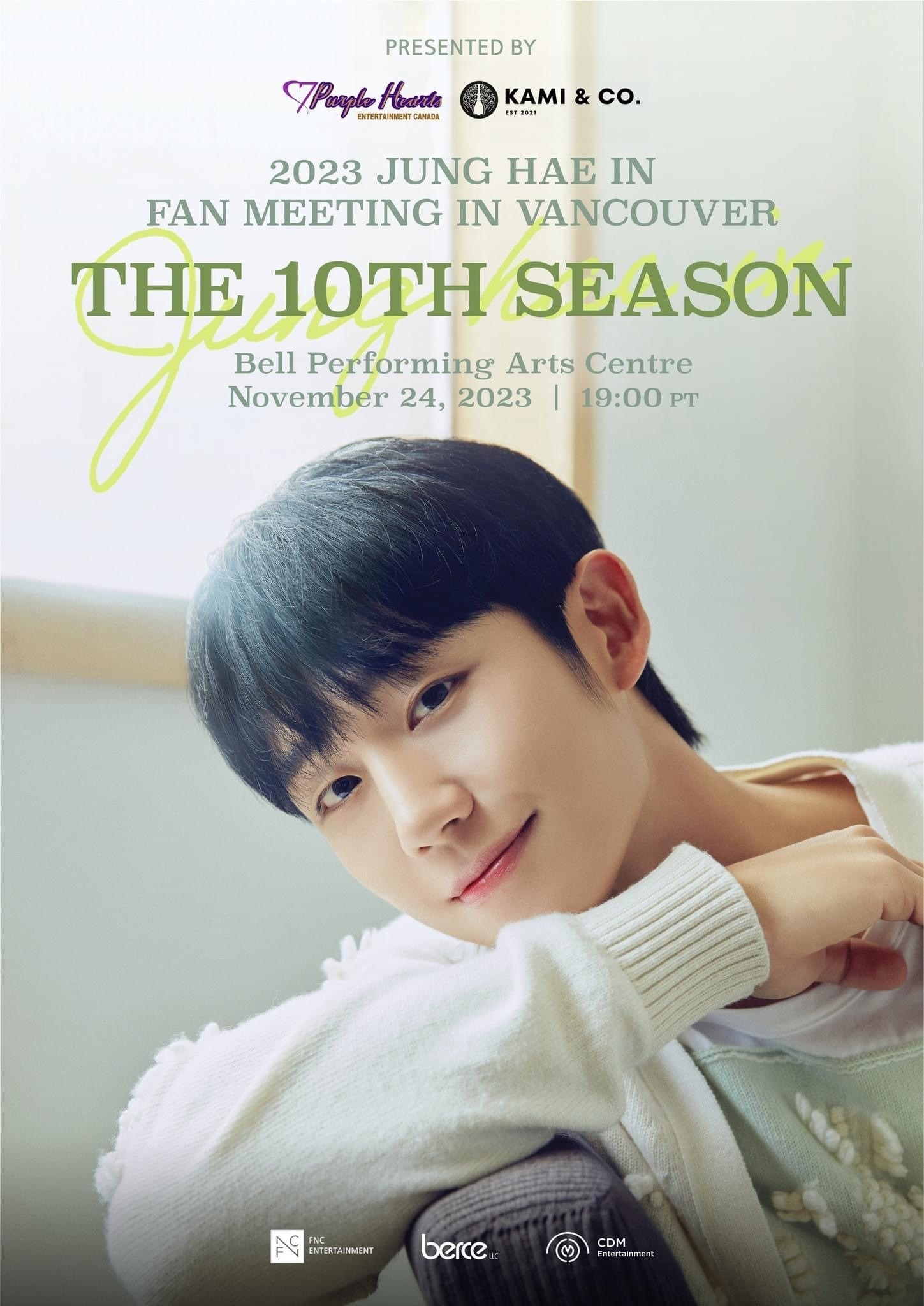 JUNG HAE-IN is a South Korean Hallyu star known for his popular K-dramas on Netflix, "SOMETHING IN THE RAIN", "SNOWDROP","ONE SPRING NIGHT" and currently "D.P.2″. He's considered a Hallyu star, which means an actor or singer from Korea who is popular not only in their home country, but all over the world. He is currently being managed by FNC Entertainment.
Please be advised: Any Public Health Orders in place on the day of the event will need to be adhered to.
There are no refunds or exchanges on tickets. (If the performance is rescheduled due to a Provincial Health order, tickets will be valid for the rescheduled date or refunded at the discretion of the promoter.)
All patrons over the age of 1 year old must have a ticket in order to enter the auditorium.