Bell Canada and the Surrey School District are excited to announce that applications are now being accepted for the 2023 Bell Performing Arts Centre Community Program!
Eligible organizations are encouraged to apply for one of three awards which include one day free rental of the venue (up to 8 hours), box office services, as well as up to four technicians to work your event. Applications are accepted from February 1st – March 31st. The organizations selected will be announced in April and will be provided the opportunity to book the venue from July – December 2023.
The Bell Performing Arts Centre Community Program is a joint partnership between Bell Canada and the Bell Performing Arts Centre to help support community organizations in Surrey and the Lower Mainland.
Click on the link below to download the application form.
2023 BPAC Community Program Application
Good luck!
Please make sure to check out the African Heritage Music & Dance Society's upcoming performance on March 18th!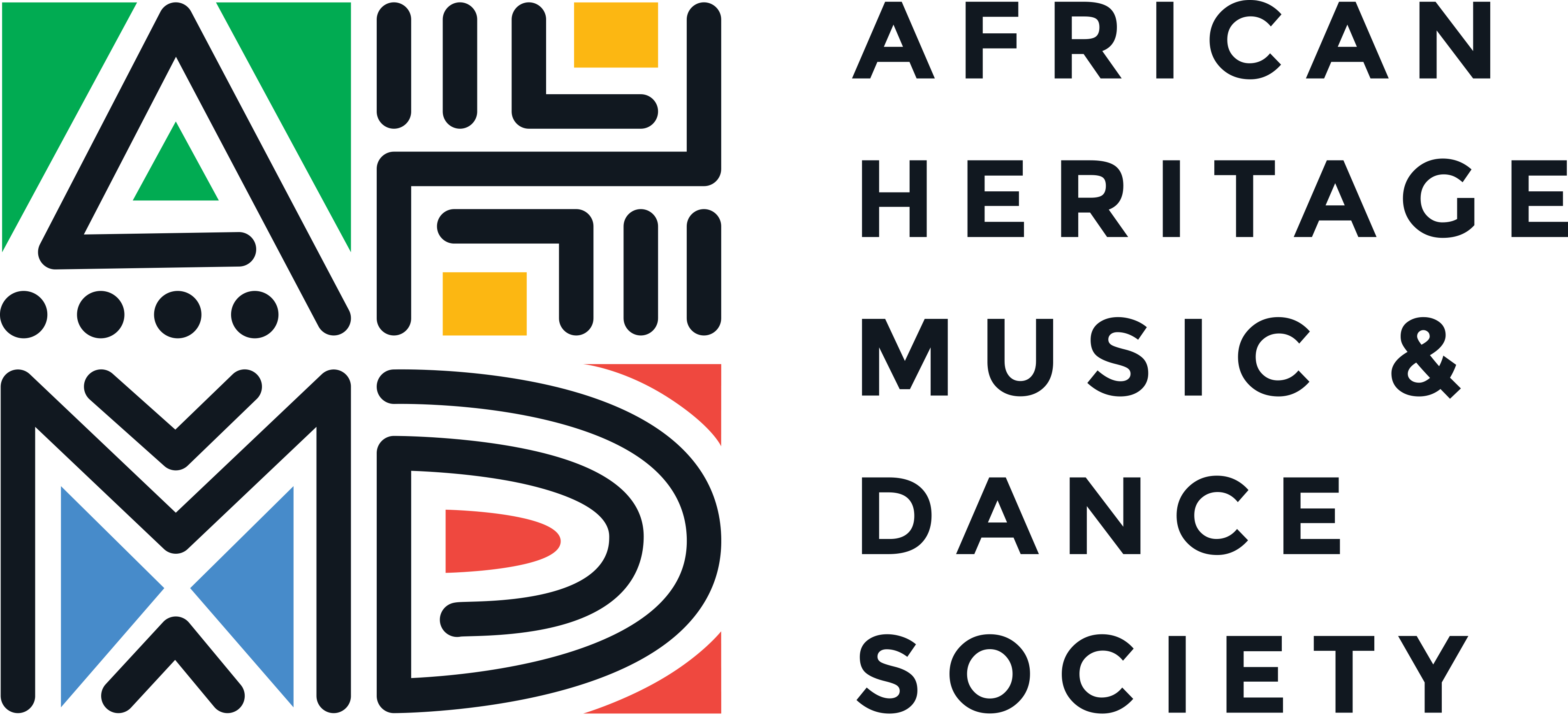 Our wish is to promote a greater knowledge of and respect for the diverse heritages, cultures, and contributions of the people of African descent, and their full and equal participation in, and the development of societies through Arts and Culture utilizing the Music and Dance platforms.
We have been producing concerts and our flagship AHFOMAD Festival for the past seven years in the lower Mainland specifically Surrey, New Westminster, and Vancouver. Our primary mandate is to develop and implement an international calibre African Heritage Festival of Arts, Music and Dance, an all-Black African Canadian professional arts presentation and development team in British Columbia and Canada. We are located in Surrey, but our activities are all over Greater Vancouver. It also happens to be an area where most people of African heritage live and work, growing exponentially every year. This is a large arts and cultural heritage on the margins and needs to be integrated into the society properly. AHFOMAD gives our community, the Black Peoples of the Lower Mainland, opportunity to engage the local citizenry in our arts, music, dance, and heritage like never before and help promulgate the evolution of audiences attending ours' and other presentations.
Our event at the Bell Performing Arts Centre is designed to use the opportunity this Grant has accorded us to Truly Bring the Community of Surrey and our supporters and funders to introduce ourselves and what we are bringing to the table towards Surrey's Thrive 30 development Strategy from the Arts and Culture perspective of the Black Peoples and Peoples of African Descent in our communities.
Click here to find out more!  African Heritage Music and Dance Society
Date: Saturday March 18, 2023 
Special thanks and congratulations to Global Peace Alliance and Crescendo Operatic Society on their amazing 2022 BPAC Community Program events! Please click on the links below to learn more about these organizations. 
GLOBAL PEACE ALLIANCE BC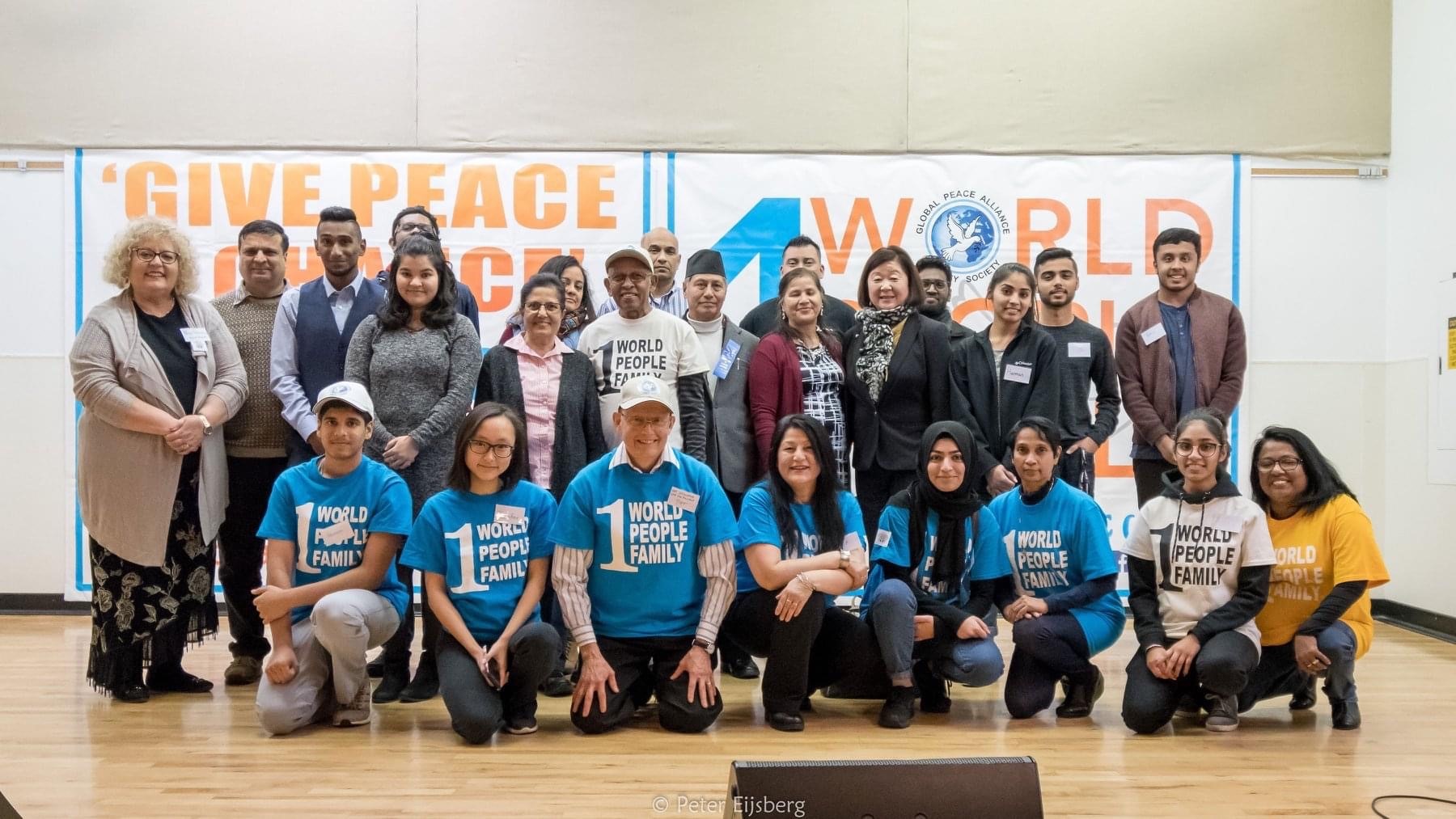 Global Peace Alliance BC (GPA) celebrates 10 years since it was formed by community leaders in Surrey. Our vision is a world of peace based on justice, democracy, economic equity and environmental integrity – where humans celebrate their diversity, respect their common values, and resolve their conflict by non-violent means. To achieve our mission, we hold various educational activities, webinars, and engage in social justice issues, supporting causes that affect communities and the world at large.
Our yearly "Give Peace a Chance" festival celebrates the International Day of Peace, a day devoted worldwide to strengthening the ideals of Peace through observing 24 hours of non-violence and cease fire. The UN's theme this year is End Racism, Build Peace.
We will once again welcome to our festival, speakers, dancers and singers to share their message of peace and express their vision for a better world. We invite performers from communities, schools and artists to share their cultural talents and we also challenge them to deliver a message of peace, love, and nonviolence. The audience and judges will vote on 3 of the most artistic and inspiring performances that unite, delight and express a strong theme. These will receive prizes in in addition to our honorariums. We are calling on sponsors and the community to reach out to us info@peacealways.org.
We are very excited for this year's festival, after a long pandemic. We are extremely thankful to be chosen for the use of the beautiful venue of the Bell Performing Arts Centre.
Click here to find out more!  Global Peace Alliance
Date: Saturday, October 1st
CRESCENDO OPERATIC SOCIETY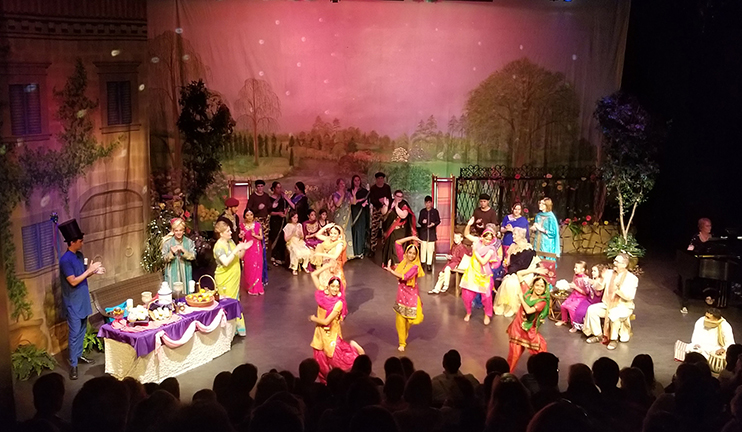 Crescendo Operatic Society believes in promoting awareness of vocal arts and specifically opera, through its productions. All ages are encouraged to participate, thereby learning about the joy of singing and the beauty of opera, musical theatre and all singing styles. In December 2022, Crescendo Operatic Society will present "Following a Star", which is a Christmas show of "The First Nowell", a nativity play by Ralph Vaughan Williams, and "Amahl and the Night Visitors" a one-act opera by Gian Carlo Menotti. This Christmas show is extremely family friendly and the perfect start to the season. Joy, wonder and love are the theme of the season if you choose to partake in this feast of Christmas senses.
Click here to find out more!  Crescendo Operatic Society
Date: Friday, December 2nd